The 37th Parallel
Winter is here.
Life living above the 37th parallel in January is hunker down season, for obvious reasons: it's cold out, the weather is spotty, the roads are unsafe, and bundling up to brave the elements is on a "only if I have to" basis.
It's also a great time to work on new projects. Brew that cup of coffee, tea, hot cocoa and get to work.
The time has passed for me to advise you to start planning. In case you are reading this in the late Summer or the early Fall: that is when you start to map out ideas for an attack plan of your personal projects.
For me: I'm continuing working on art prints for my personal site, working on UI, icon and UX samples for a design centric portfolio, and I'm rendering comic ideas I've been jotting away on all year.
What are you working on? A new side hustle? An icon pack to sell? A new node package on npm? A logo for a new business? Hone those skills! Explore those ideas! During this time that most people are getting dull from inactivity, it's your time to get sharp.
Today is day one of a New Year. Time is ticking. Best make the best of the time you have right now because a few Netflix binges and late nights saving the world from bad guys and it's Spring again and time to get out of the house. That time isn't coming back.
So put that PS in sleep mode, and fire up that laptop. Time to get to work!
~Nick
Pen, Ink, and Cintiq!
Rendered Works
I love making personal works that I use as a vehicle to explore to constantly learn the programs I use on my day to day, and push my artistic abilities.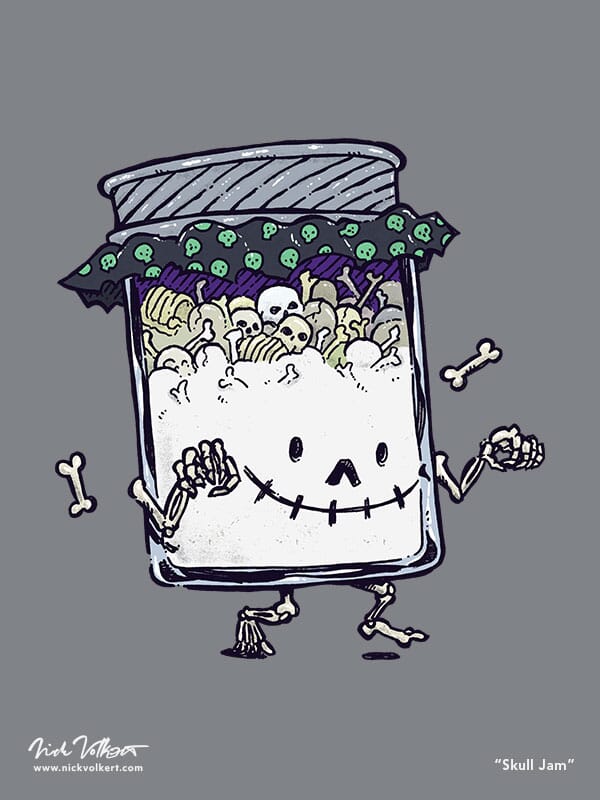 Created: Ocotber 16th, 2022 | Role: Illustrator
Skull jam is definitely a pretty grim form of jam, but hey, it's full of calcium!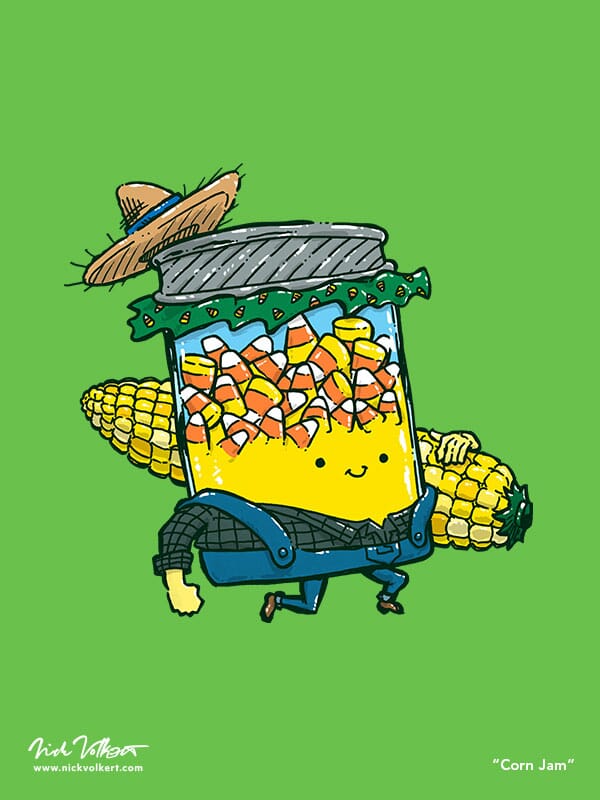 Created: October 15th, 2022 | Role: Illustrator
Corn jam is probably the lesser known of the jams, but still down home and as Midwestern as they come!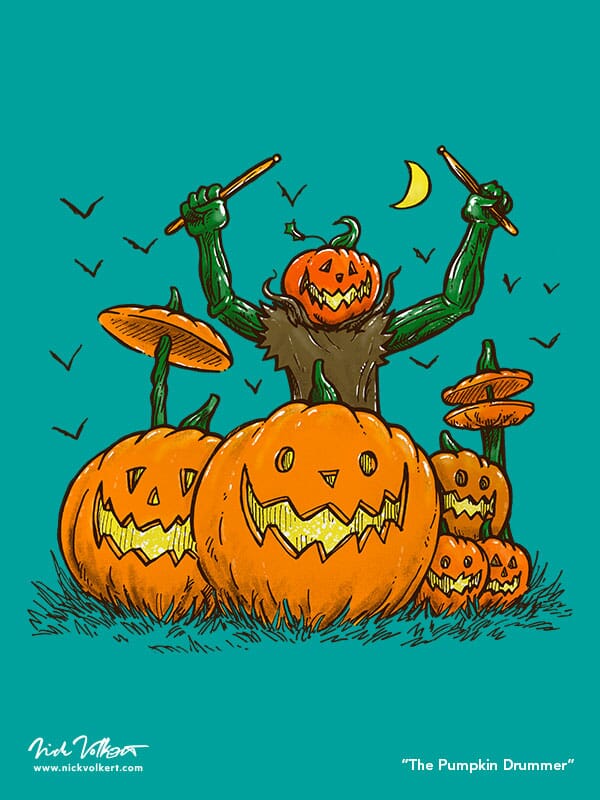 Created: September 24th, 2022 | Role: Illustrator
Solos, mad steady beats, The Pumpkin Drummer has your back to keep the spooky tunes moving along in perfect time!
Join the Danger Huskie Danger Team
Danger Huskie
Vector works that a fun, cute, scary, and a bit dangerous!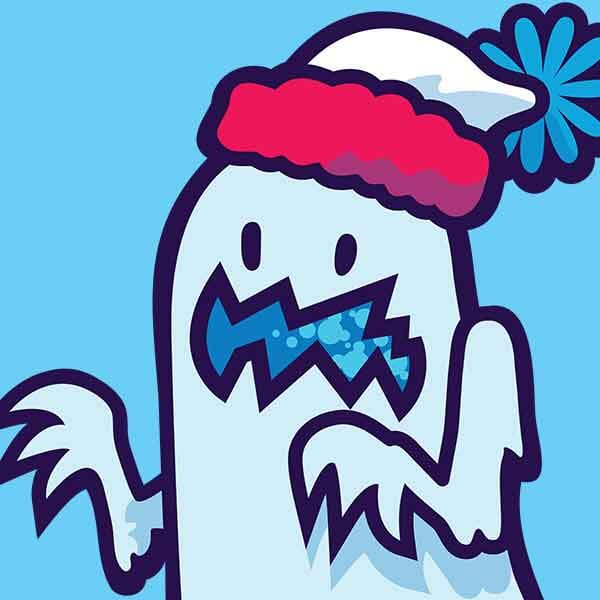 Created: October 9th, 2022 | Role:
Do ghosts wear stocking caps in Chicago because it's so cold most the year? I would argue that yes, yes they do.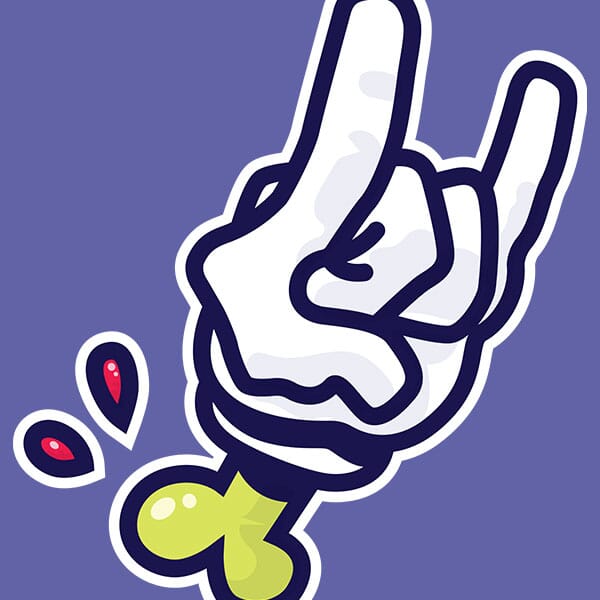 Created: October 2nd, 2022 | Role:
A metal fan in life and in DEATH (maybe death metal even). This flying hand with the horns is here to party.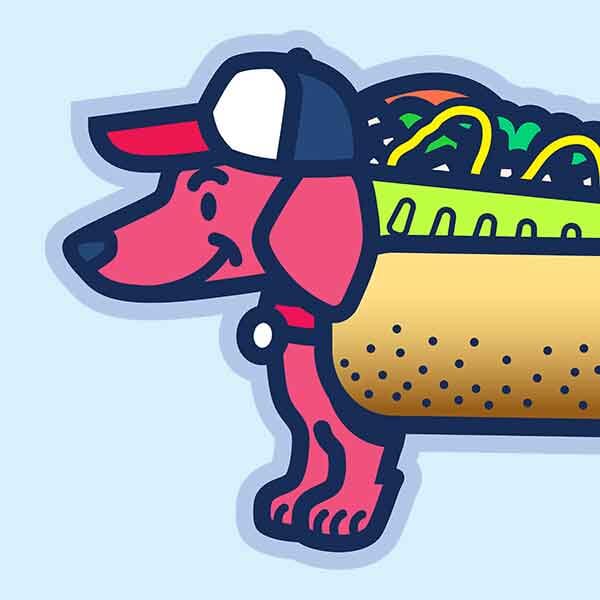 Created: April 28th, 2022 | Role:
Winning ugly is still winning right? This wiener dog knows that and is repping the colors of the south siders while rocking a sweet Chicago-style hot dog costume